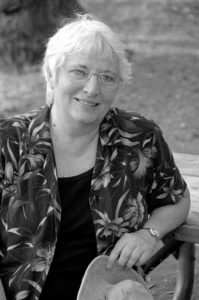 I love languages—English and foreign. Words have always fascinated me: their origins, their myriad meanings, and their pliability. Naturally, I have been an avid reader my entire life, which led to my love of writing. I even enjoy the process of writing. (In English, that is. Spanish and French—not so much.)
On my fun side, I'm a pun addict. I like to play around with language and flex my verbal muscles to make words say things they were never intended to mean. (I'll admit, that gets me in trouble sometimes.)
While in my serious mode, I earned degrees in Spanish and in English composition, with an eye towards teaching on the college level, along with traveling, writing, and self-publishing. I'm working on a series of self-published mystery novels: The Flowers of the Field series.
The next logical step was to share my interests and passion with writers in the beginning stages of their journey. This manifested itself in workshops, mentoring, editing, and book birthing. The next season of life required some adjustments to that agenda, leaving me wondering where to turn next.
When I pulled together all my interests and made a list of previous jobs, I found one common denominator: words. Sorry for the mathematical metaphor—it couldn't be helped. From this love of words emerged the next step, a business called Words are Forever. With numerous tech obstacles to overcome, taking everything online has been a long process. Welcome to the baby steps phase of my online venture.
---
When I'm not writing, I enjoy getting outdoors for hiking, swimming, kayaking, or camping. I have two young grandchildren to spoil and an elderly mother to care for. Balancing all that with church, friends, and family keeps me on my toes.