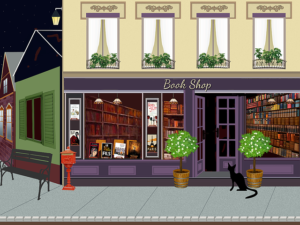 Do you want to see your book in print? Do you know what steps a manuscript goes through before it reaches the reading public? Although the reasons for writing are many, the process of getting published through traditional means is similar no matter what you write or what your end goal. (Self-publishing is a subject for another day.) Let's take a brief look at what the process involves.
To simplify matters, let's narrow the focus to novels. Not non-fiction, biography, a collection of poems, or memoirs, but a fictional work. By the way, please don't call it a "fictional novel." A "novel" by definition is fiction. (You particularly don't want to call it a fictional novel in your letter to a prospective editor or agent.)
Here are the customary steps. It's really a lot more complicated than this, but I promised a "brief" look. So how do you get from Point A to Point B?
Point A: Your stupendous idea for a book.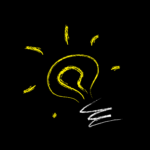 Start by creating something worthy of publication.
Create a product – This is the (somewhat) solitary phase of the writer's life. At this point, the most important goal is to produce quality work. That rarely occurs on the first or second draft.  At this point, the best thing you can do is devote a lot of time to planning, researching, writing, and rewriting. Lots of rewriting. An attempt to rush to publication often results in a collection of rejection letters. On the other hand, don't strive for such ultimate perfection that you never send it off to a publisher.
How–and where–do you sell your polished manuscript?
Find a publisher (or agent)– Now is the time to approach any contacts you may have made in the industry. These may be the result of writers conferences, social media, contacts at work, or chance encounters. Inform yourself as to what editors are looking for and how they want it submitted. Study writers magazines, websites, and blogs; consult industry directories; attend webinars; join relevant organization; and camp out in your local libraries and bookstores.
Make a list of publishers and agents and prepare your manuscript for submission. Target carefully and pay attention to the details.
Wait for a response – Whether it's yea or nay, you're probably in for a long wait. Industry replies could be several weeks or even months in coming. Resist the temptation to bug the editor or agent. That can put you on a list you don't want to be on.
Will it be Yes, No, or Maybe?
If No, return to your list of prospective publishers.
If Maybe, make any changes you're comfortable with–or prepare to negotiate.
If YES . . .
Do your happy dance, tell everyone you know–and settle back for another long wait.
What happens at the publishing house when your manuscript is accepted?
Publishing is a complex process. Your manuscript will go through many steps and many hands before it emerges as a printed book. Of course, you will be expected to do your part.
Build your brand – Sorry, the publisher is not going to invest millions and send you on a coast-to-coast book signing tour with interviews on all the morning shows. You'll be expected to handle a good deal of the marketing and publicity yourself. That's why editors are so interested in your "platform"—your followers and potential buyers.
Learn ways you can build name recognition, build your platform, and set yourself up as a recognized author.
Establish yourself as a business – It may be a long time before you see any revenue from your book, but you'll have expenses from the minute you put pen to paper. Many of those expenses are potentially deductible. You also have a legal obligation to establish yourself as a business entity if you plan to seriously pursue writing. There are certain things you may need, depending on your place of residence and your long-term goals.
Make sure you're ready for an author's income—and expenses!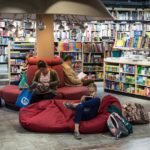 Point B: Your published book in the hands of a satisfied reader!
Jeanette is an author/educator who has been turning aspiring authors into avid authors for over 20 years. Her own work has appeared in newspapers, magazines, anthologies, websites, and blogs. She self-publishes a series of mystery novels. Her current passion is developing online courses to assist writers around the globe.
Will you be the next published author?
Jeanette is seeking beta testers of a pilot course for novelists, "I Have a Draft! Now What?" Sample the free trial and sign up by New Year's Eve for only $25 US. The 5 lessons outline the steps from rough draft to a publisher's desk. https://words-are-forever.thinkific.com/