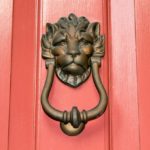 Welcome to the exciting world of publishing. If your goal is to see your book on the shelves of bookstores and libraries and for sale by major online bookstores, you have a few important steps to complete. Preparing your manuscript is one of those vital steps. You want to make the best possible impression when your work comes face to face with that all-important gatekeeper of the industry: an editor or agent.
Finding a publisher for your work is a process—usually a lengthy one. It usually works something like this: You research current market resources for a publishing house that's looking for what you have written (or are in the process of writing or want to write). Next, you find the specific individual or department that receives manuscripts for approval. If the publisher doesn't accept non-agented work, you repeat the same process to find an agent. If you happen to meet an agent or editor at a writer's conference, this part of the process is streamlined.
Next, you study the specific requirements for submitting work, usually found in the organization's writer's guidelines, or submission guidelines. If the editor or agent is looking for a query or proposal, that's what you send. Generally, after a successful query you'll be asked to submit a few sample chapters or, on occasion, the entire work, especially in the case of a novel.
The execution of the final step can mean the difference between success and failure, the offer of a contract or a rejection letter. The publishing industry is very particular about what a document looks like when submitted. Failure to produce a manuscript that meets industry standards could signal the end of  your writing career.

Now it's a waiting game. You've done your research, you've diligently followed instructions, and have sent your manuscript to the best possible match for your work. Now it's time to occupy yourself with your next project, think positive thoughts, and wait eagerly for good news.
P.S. Editors don't really look like the one pictured here. It just seems like it while you're waiting–especially if you receive a rejection letter. In order to improve your chances of impressing an editor, check out my mini course below. It walks you step-by-step through the formatting of a manuscript.
"Prepare Your Manuscript for Publication"
Ready to send in a manuscript? Afraid that your masterpiece won't impress the right people? Follow a few simple steps to polish that manuscript so it looks like what the editor wants. For details on how to produce a publication-ready manuscript, take my free mini course. You'll learn about three important aspects of the process: The Publisher, The Pages, and The Packet.
Click the graphic on the right to sign up for the free course. Available April 1st.