Are you one of those people who makes  New Year's Resolutions? Are  you determined to keep them this year?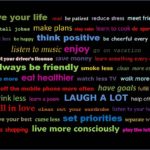 Here's a few suggestions in case you haven't come up with any of your own:
Get published
Finish that book
Join a writer's group
Submit a short story to a contest
Write an article for a magazine
Buy a book about writing
Take a writing course
Attend a conference
Did I leave any out? Share your resolutions in the Comments!